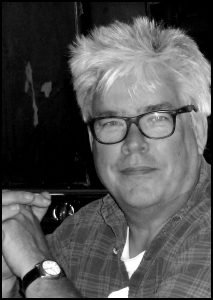 2004 – ongoing  CEO Bureau 58110
I 'am' Bureau 58110, which is now registered in France.
58110 is the zip code of Cuy, Chougny in the department of the Nièvre, France; the place where I live and from where I operate.
1997 – 2004  Partner Key Mark Services
Founder of the first digital labour market and virtual career centre in the Netherlands in a joint venture with VNU Business Publications.
1995 – 2004  Partner and CEO Ter Zake Produkties, Utrecht
Director and co-founder of Ter Zake Produkties (TZP), a private consultancy company providing support to organisations in the field of Human Resource Management with an emphasis on issues as employability, competency management and internal labour markets.
1991 – 1994  Programme Management, PTT Telecom, The Hague
Programme Manager Internal Labour Market: company-wide responsible for interventions in the field of human logistics: selection, promotion and redundancy of employees of the organisation.
1981 – 1991  Management Positions HIVOS, The Hague and Harare
Different management functions, amongst others Director of the HIVOS Project Department and acting Director responsible for a major overhaul of the HIVOS organisation aiming at a regionalisation of the operations.
1976 – 1981  Junior Researcher Free University, Amsterdam
Education
1967 – 1973  Gymnasium, Eemland College in Amersfoort, the Netherlands.
1974 – 1981  Degree in Social and Human Geography, Free University in Amsterdam, the Netherlands.