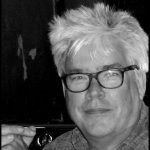 Contactgegevens
Adres:
Maison Forte Cuy
58110 Chougny
France
Hoe kun je me bereiken:
Mobile: +31 6 505 216 29 ou +33 7 868 864 04
Email: info@bureau58110.nl
Web: www.bureau58110.nl
Skype: mi_frankrijk
Business details in Frankrijk:
Siren: 841 578 032

My previous professional life
For nearly 40 years, till my professional retirement, I have been working in two different domains: international co-operation and organisational development: projects in development and development in projects.
I co-direct change programmes of and for (people in) corporate organisations and NGO's. I make their ambitions explicit and tangible; I supply new perspectives and alternatives. I co-produce the transition towards the new and desired reality. I give special attention to the necessary success factors within the internal organisation of my clients: competencies, organisational design, learnings, communication skills and attitudes of management and professionals.
Some projects I am/was involved in:
Reorganisation of Policy, Strategy and Knoweldge Departmentof the International Federation of Red Cross in Geneva.
Diagnostic study into the organisational culture of a division in a Department of the Dutch Government, together with the HRD Group.
Consulting Finish initiative: creating/rejuvenating markets in the Wash sector, an initiative of WASTE, AMREF and Aqua for All with special emphasis on bridging different interests between existing partners and linking up new strategic and financial partners.
Preparing and leading conferences with the newly formed Dicastery for the Promotion of Integral Human Development in order to align impact investment initiatives with the principles of the encyclical of Pope Francis, Laudato si'.
Strategic reorientation of Dokters van de Wereld in terms of programming, structure, resourcing and team development, all based upon the choice to become a social movement promoting the interests of people without access to health care (refugees, etc.).
My contribution in these programmes consisted of process facilitation, building bridges between different actors and co-implementing the change. From design till the very practise.